Dr. Ashwani Kumar
Senior Advocate, Supreme Court of India
Former Additional Solicitor General of India,
Member of Parliament (Rajya Sabha),
Union Minister for Law & Justice
Envoy of Prime Minister Manmohan Singh to Japan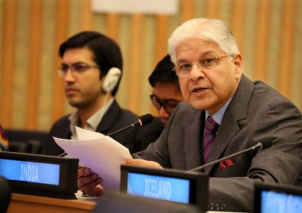 SPEECHES
Chaired a session on "Global Governance of Information" at the 17th Annual Meeting (Virtual) on 5th October, 2020 hosted by STS Forum, Kyoto/Japan.
Speaker at the " 5th STS India-Japan Workshop", New Delhi, February, 2020
Delivered a lecture at the University of Kyoto (Japan) on 'Japan – India Entente: Promise of Stability, Peace and prosperity in Asia and the World', October 2019.
Guest Lecture, 'Constitutional Rights, Judicial Review and Parliamentary Democracy', National Law School of India University, February 2019.
'The Plight of Rohingyas', an event organised by Migration and Asylum Trust at the India International Centre, December 2018.
Speech delivered at World Policy Conference, Marrakech, Morocco on the 'State of the Nation', November, 2017
Keynote speaker, "India-US-Japan Trilateral initiative" US India Business Council Washington, 2016
Addressed students at the Fletcher School of Law & Diplomacy, October,2016.
Addressed students on "Judicial Activism in India and its Potential Impact on Society", John Hopkins SAIS, Washington, October, 2016.
Delivered a lecture at a seminar on " the Advancement of Constitutional Rights and Public Interest Litigation in India", at the Oxford Human Rights Hub, October, 2016.
Delivered a Public Lecture, "UK –India Engagement: Partnership for the Future", Universities of Birmingham & Nottingham,
Speaker, IFRI, World Policy Conference, "Ethics, Technology and Government Business Relations", Doha, November 2016
Participated in "Citizenry & Faith", the Annual "Entretiens de Royaumont" conference, Paris, December.
Addressed the Chevening Gurukul scholars, The King's College, London,October,2016
Delivered a lecture, Faculty of Management Studies, Delhi University, July 2016
Speaker, Plenary Session at the Horasis Conference, Cascais/Portugal, July 2016.
Delivered a Lecture on "The Expansion of Constitutional freedoms in India - The Irish Interface and Future Challenges", The Long Room Hub, Trinity College, Dublin,May,2016.
Delivered a Speech on Science and Technology for Developing Countries at the STS Forum Meeting 2014 in Kyoto, Japan on 6th October, 2014.
Statement "Proposed Programme Budget: Biennium 2014-15" at the Fifth Committee of the 68th Session of the United Nations General Assembly on October 28, 2013
Addressed the United Nations Security Council, 2013.
Statement on the thematic debate on other weapons of mass destruction at the First Committee of the 68th session of the United Nations General Assembly on October 25, 2013
Statement on "Information and Communications Technologies for Development" at the Second Committee of the 68th Session of the United Nations General Assembly on October 22, 2013
Golden Jubilee Function of the Bar Council of India, 25th March 2013
Speech at the International seminar on " Recent Trends in Judicial Reforms : A Global Perspective" at Vigyan Bhawan on 12th January 2013.
Delivered a speech on LAW DAY Celebrations (November 26, 2012)
Speaker, the Aix Le Cercle des economists in Aix-en-Provence, France, 2013
Keynote Speaker, "India's Growth Story: Challenges and Response", Harvard Club, New York, June, 2012.
Speech during the inauguration ceremony of the International Symposium on "Accelerating India's Response to Research For A Preventive HIV Vaccine" — August 13, 2012 at NDMC Convention Centre, Parliament Street, New Delhi.
Delivered a Lecture on "India's Quest for Global Leadership in Science, Technology and Innovation" and on "the case for Indo-US collaboration in the frontier areas of Science", MIT, Cambridge, June 2012.
Keynote Speaker, 8th Annual Meeting of the Science and Technology Forum (STS), Kyoto, Japan, 2011
Address on , "The India Growth Story: Challenges of a Pluralist Democracy" at Nehru Centre, London, 19th May, 2008
Address on "Making Globalization work for all", at the Commonwealth Business Forum, 2007 meeting at Kampala (Uganda) on 20th November 2007
Delivered a key note address on "India and the Emerging Global Order , at the 16th Asian Corporate Conference of the Asia Society Held at Mumbai Between 18th and 20th March, 2006.
Speech on Research Day Celebrations at Post Graduate Institute Of Medical Education And Research (PGIMER), Chandigarh
Book By Dr. Kumar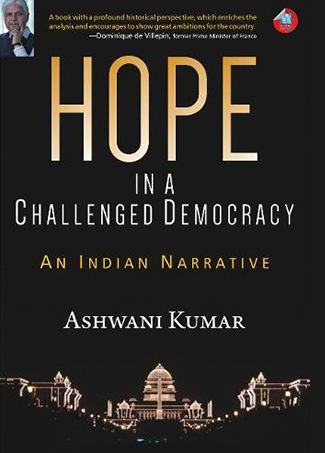 Photo Gallery