Dr. Ashwani Kumar
Senior Advocate, Supreme Court of India
Former Additional Solicitor General of India,
Member of Parliament (Rajya Sabha),
Union Minister for Law & Justice
Envoy of Prime Minister Manmohan Singh to Japan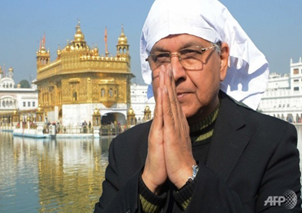 IN PUNJAB
INITIATIVES UNDERTAKEN BY DR. ASHWANI KUMAR IN PUNJAB
During his tenure as a Minister of Law and Justice (2012-13) Dr. Kumar increased the plan outlay for Punjab to Rs.14, 000 crore, crore signifying a 21.5% increase over Rs.11, 520 crore for 2011-12.
Water related issues
Dr. Kumar has identified that the single most important challenge for Punjab is to address grave developmental and ecological issues arising out of depletion of water levels on the one hand and flooding in other areas of the State. Lack of potable water in many areas is a matter of grave concern. Dr. Kumar's intervention led to the appointment of a high powered team of the Planning Commission under the Chairmanship of Mr. Mihir Shah, Member Planning Commission for suggesting remedial measures. The group has since visited the State and the Report suggesting a Plan of Action is awaited
Advanced Research in Agriculture
Dr. Kumar's efforts for improving the agricultural economy of Punjab led to a collaborative biotechnology venture between the Punjab Agricultural University (PAU), Ludhiana and Department of Biotechnology. Initial meetings between scientists and officials for this purpose have already been held. This venture is intended to give a big boost to research and scientific studies in Punjab in genome sequencing, biotechnology and food productivity with a view to addressing food security issues.
Compensation to farmers whose land falls beyond the barbed wire on the border
Dr.Kumar had taken up this sensitive issue with Hon'ble Home and Defense Ministers during the UPA rule. It is a long standing grievance of the farmers in the border belt of Punjab that they are unable to till their land before 8 am and after 5 pm and hence are unable to optimize their earnings from agriculture. They have been pleading for compensation on this account. Dr.Kumar has urged that this issue needs to be taken up by policy makers on an urgent basis.
Science and Technology Collaboration
During his tenure as the Minister of Science and Technology Dr. Kumar initiated dialogue with MIT Cambridge (USA) for collaborative venture with IIT (Mohali) for establishing the latter as a Centre of Excellence in S&T studies.
Health
Dr. Kumar announced the setting up a Cancer Super-Specialty facility in Punjab.
Asha Workers
Dr. Kumar played a vital role in petitioning to the State and Central Government for revising their remuneration package. He also instructed officials of the Planning Commission to give full assistance to Asha workers for presenting their case to the Health Ministry and the State Health Department and initial meetings in this regard have been held recently.
Skills Development
Based upon a Report prepared by the Planning Commission, gaps in the Skills Development Programme in Punjab have been communicated to the Chief Minister with a request that urgent remedial measures be taken in the matter.
Book By Dr. Kumar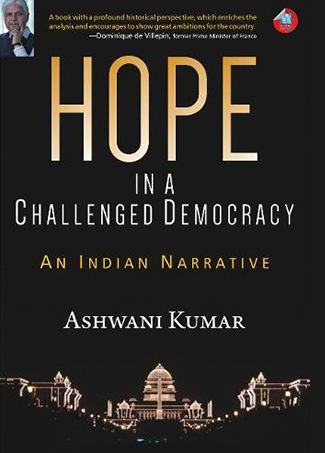 Photo Gallery